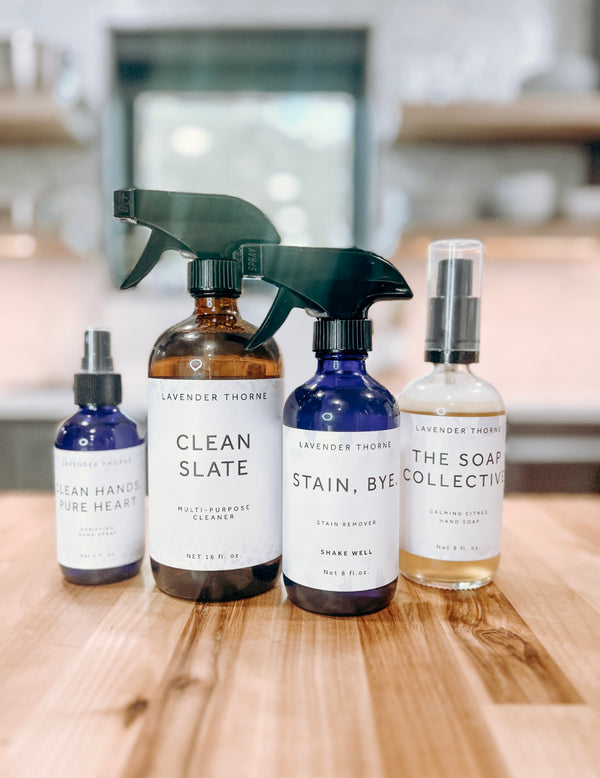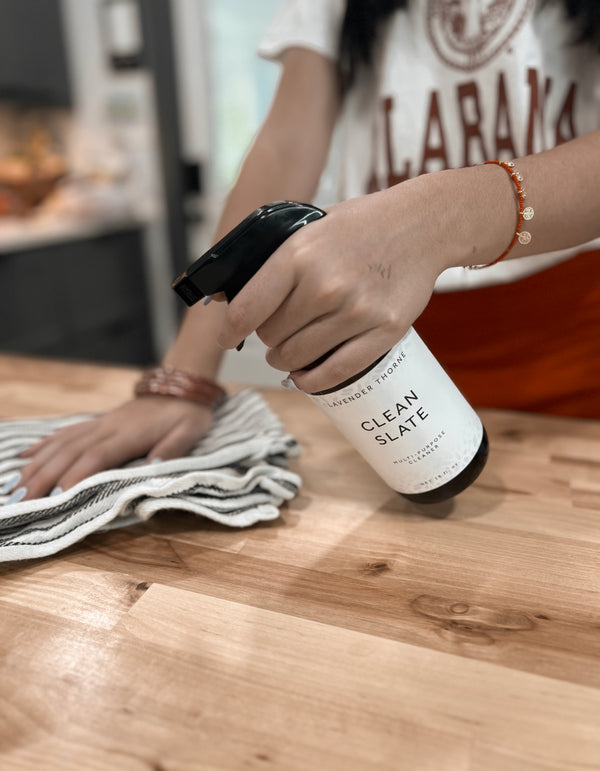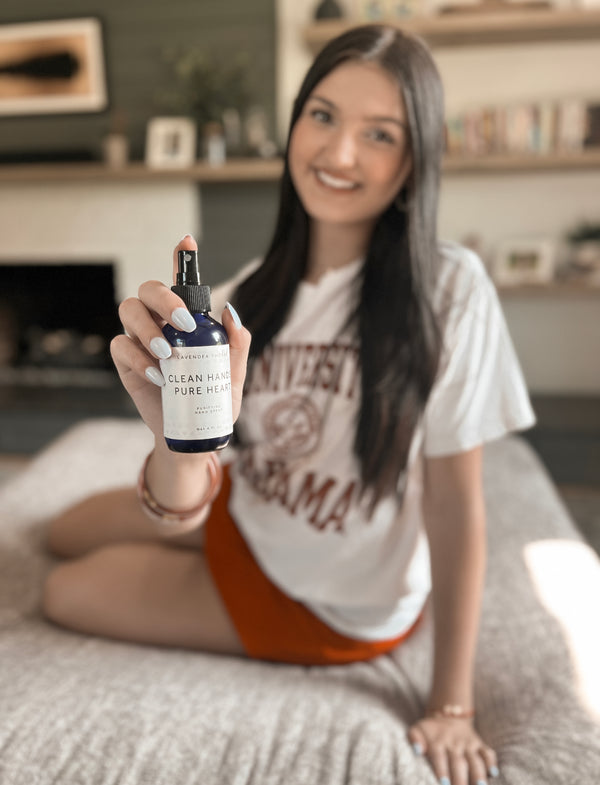 Introducing the Lavender Thorne College Life Collection - the ultimate solution for a hassle-free college experience! Say goodbye to dirt, stains, and germs, and welcome a clean and refreshing environment with our fantastic bundle. Bundle Includes:
1. Clean Hands, Pure Heart: Keep your hands clean and germ-free with our natural hand purifier. Imagine those hectic days when you're rushing from one class to another, touching various surfaces and shaking hands with countless friends. Do not worry!! With Clean Hands, Pure Heart you can carry from class to class in your backpack or purse. Made with natural ingredients and infused with Grade A essential oils, it leaves your hands feeling fresh and smelling heavenly.
2. Clean Slate: Ah, the joys of living in a dorm room! From shared spaces to communal kitchens, keeping everything clean can be a challenge. But fear not! Say goodbye to dirt and grime with our versatile all-purpose cleaner. Made with our handpicked blend of natural ingredients and infused with Grade A essential oils, it ensures a sparkling clean and fresh-smelling environment.
3. Stain Bye: Laundry day can be a nightmare, especially when you discover your favorite shirt is stained!! Do not worry! Remove tough stains on laundry and carpets with our specially formulated stain spray. With natural ingredients and Grade A essential oils, it leaves your clothes and carpets spotlessly clean and fresh-smelling.
4. The Soap Collection: The dorm room bathroom experience can sometimes be less than delightful. Pamper yourself and let the stress of college life melt away every time you wash your hands. Transform any bathroom into an oasis of relaxation. Cleanse your hands and indulge your senses naturally.
Our collection is a must-have for every college student. Not only do our products clean and sanitize, but they also surround you with divine natural scents that lift your mood. With natural ingredients and Grade A essential oils, our collection takes care of yourself and your environment. Kickstart your college days with the Lavender Thorne college life collection and embrace cleanliness, serenity, and indulgence. Let us be your companion on this amazing journey called college life!
These statements have not been evaluated by the FDA and are not intended to diagnose, treat, or cure any disease.
Always check with your physician before starting a new dietary supplement program.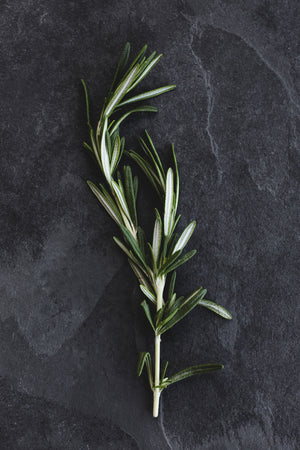 God First
Our mission at Lavender Thorne is to be the hands and feet of Jesus & bring the word into as many homes as possible.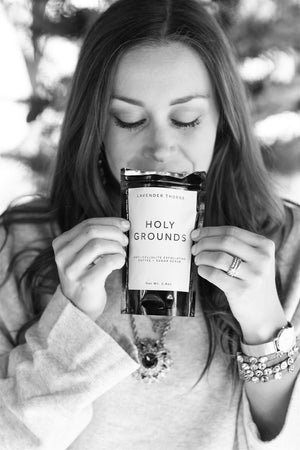 Hands On
Here at Lavender Thorne you will find the owners working daily in the kitchen, on shipments, and local deliveries. We pride ourselves in excellent customer service. If you are ever unsatisfied please contact us. We would love to make it right.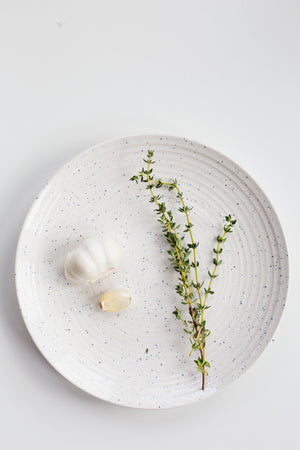 Ingredients
We pride ourselves on our handpicked ingredients, quality of products and original recipes.