Acne Wash (Blemish Control)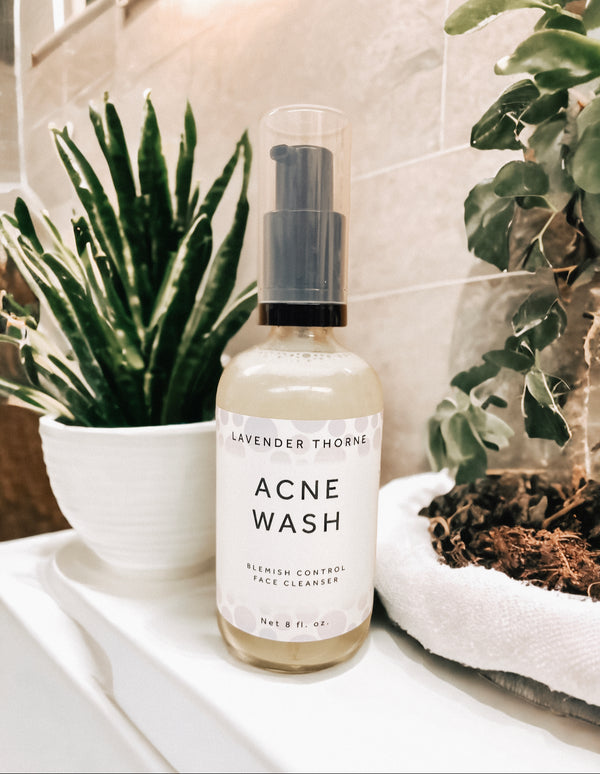 Lavender Thorne's Acne Wash is a highly effective skincare product with a blend of natural and nourishing ingredients designed to target and combat acne. Plus it offers numerous benefits for your skin.
The carefully selected ingredients in Acne Wash work together to provide gentle yet potent treatment for acne-prone skin. Witch Hazel is known for its astringent properties, helping to cleanse and tighten the pores, ultimately reducing the formation of acne. Pure Rose Water further soothes and calms irritated skin, while the Unscented Castile Soap helps in gently cleansing away dirt and excess oil, without causing any irritation. The addition of Extra Virgin Olive Oil helps to moisturize and nourish the skin, with its rich antioxidants promoting healthy cell repair. Pure Vitamin E, known for its skin-healing properties, aids in reducing acne scars and promoting clearer skin. Kosher Vegetable Glycerin acts as a humectant, helping to draw moisture into the skin, preventing dryness and maintaining hydration levels. The blend of Lavender, Tea Tree, Geranium, Lemon, and Roman Chamomile Therapeutic-Grade Essential Oils provides potent antibacterial, anti-inflammatory, and calming properties, effectively targeting acne-causing bacteria while reducing redness and inflammation.
Overall, Lavender Thorne's Acne Wash is an ideal choice for anyone seeking a natural, effective, and gentle solution to combat acne. With its unique blend of ingredients, it works harmoniously to cleanse, moisturize, and soothe the skin, promoting a clearer and healthier complexion.
PRO TIP - Avoid eye contact. Product may irritate eyes. For BEST results - pair with Balancing Act facial toner.
TO USE: Pump desired amount. Apply to Face. Wash, Rinse, Pat Dry, Repeat. 
MADE WITH: Distilled Water, Witch Hazel, Pure Rose Water, Unscented Castile Soap, Extra Virgin Olive Oil, Pure Vitamin E, Kosher Vegetable Glycerin, Lavender, Tea Tree, Geranium, Lemon and Roman Chamomile Therapeutic-Grade Essential Oils
These statements have not been evaluated by the FDA and are not intended to diagnose, treat, or cure any disease.
Always check with your physician before starting a new dietary supplement program.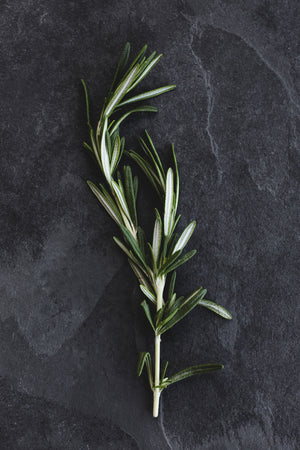 God First
Our mission at Lavender Thorne is to be the hands and feet of Jesus & bring the word into as many homes as possible.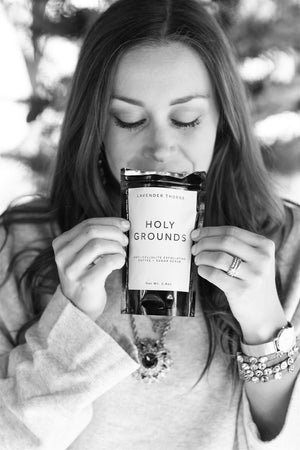 Hands On
Here at Lavender Thorne you will find the owners working daily in the kitchen, on shipments, and local deliveries. We pride ourselves in excellent customer service. If you are ever unsatisfied please contact us. We would love to make it right.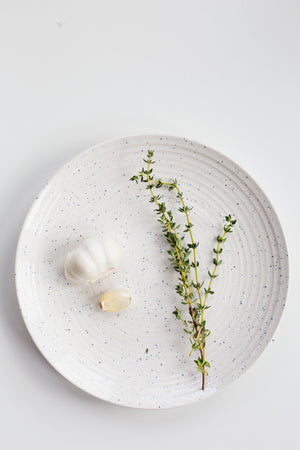 Ingredients
We pride ourselves on our handpicked ingredients, quality of products and original recipes.