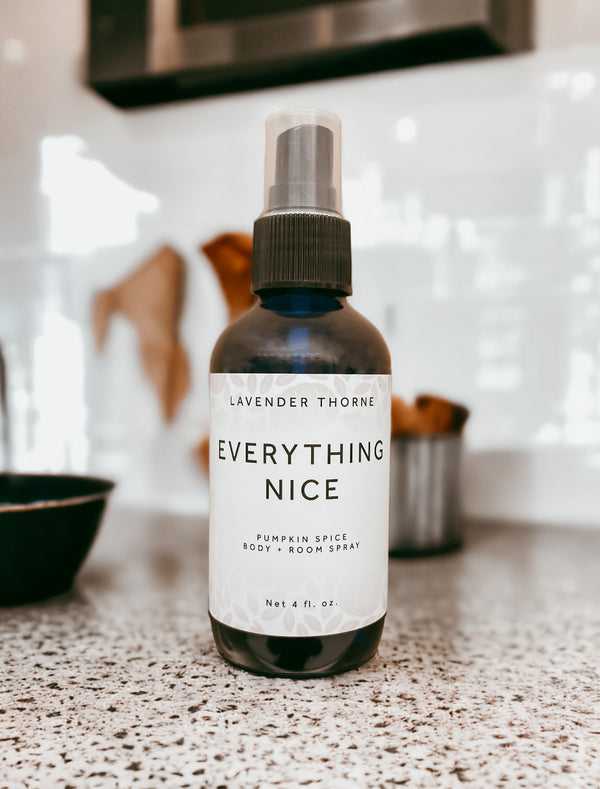 Give thanks to the Lord, for He is good. His love endures forever." Psalms 106.1
Product comes in 4oz glass sprayer 
Are you ready to transport your senses to a blissful world of freshly baked goodness? Everything Nice is infused with clove, nutmeg and creamy vanilla, that will transform any space into a cozy haven. Lightly mist onto your skin for a refreshing burst of pumpkin spice goodness. Enjoy! 


TO USE: Shake Well. Spray desired amount onto body for a perfume alternative. Also used to spray throughout room or onto fabrics as needed.
MADE WITH: Distilled Water, Alcohol, Organic Vitamin E Oil, Organic Sweet Almond Oil, Organic Grape-seed Oil, Organic Jojoba Oil, Organic Witch Hazel, Organic Glycerin, Dead Sea Salt, Clove, Vanilla, Nutmeg, Cassia, Cardamon Therapeutic Grade Essential Oils.
These statements have not been evaluated by the FDA and are not intended to diagnose, treat, or cure any disease.
Always check with your physician before starting a new dietary supplement program.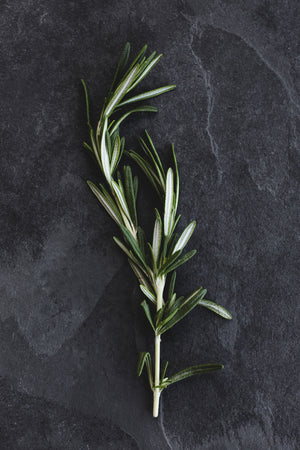 God First
Our mission at Lavender Thorne is to be the hands and feet of Jesus & bring the word into as many homes as possible.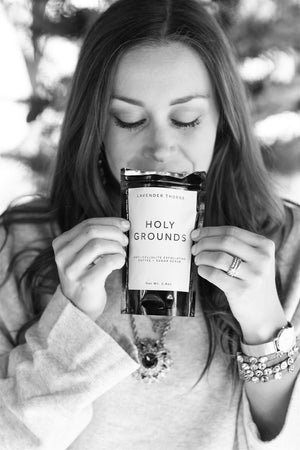 Hands On
Here at Lavender Thorne you will find the owners working daily in the kitchen, on shipments, and local deliveries. We pride ourselves in excellent customer service. If you are ever unsatisfied please contact us. We would love to make it right.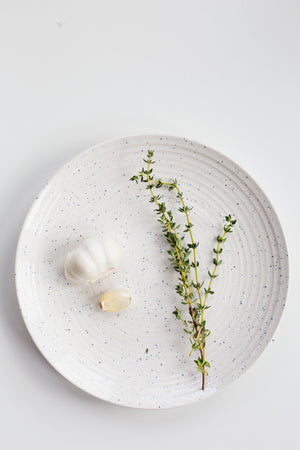 Ingredients
We pride ourselves on our handpicked ingredients, quality of products and original recipes.