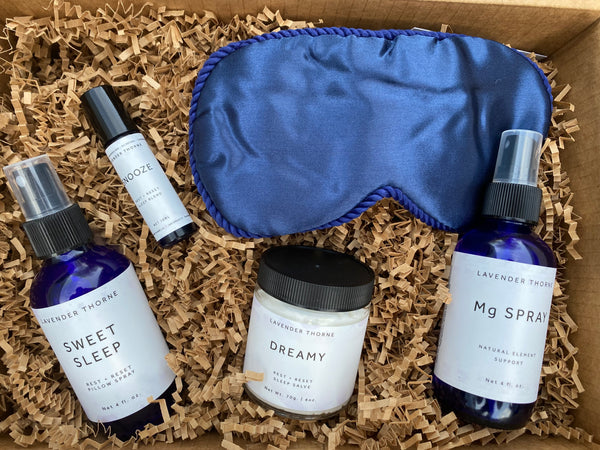 Are you having trouble sleeping or getting to sleep? This box is the perfect combo to get you a good night's rest. 
This box includes - 
Sweet Sleep - Simply spray down your sheets, let dry and lay down for a relaxing experience. 
Snooze - This roller YALL! If you need sleep or have a little one who has trouble winding down, rub this oil on the bottom of your feet and back and get ready to relax and Snooze! PLUS it is Known to help with snoring! YESSSS! Tell everyone! 
Dreamy - The newest to our sleep collection. A little goes a long way, Use a dime sized amount on forearms and feet and wahlah.. Out like a light! 
Mg Spray- If you have restless leg syndrome, leg cramps or your body needs help from being tense, MG spray will be your BFF! This is a must in our home! Spray on legs and bottom of feet! PLUS - If you are prone to headaches you can spray on the back of your neck and back for relief. Let LT help! 
Mask - Each box includes a sleeping mask inside. Color may be different then pictured.
These statements have not been evaluated by the FDA and are not intended to diagnose, treat, or cure any disease.
Always check with your physician before starting a new dietary supplement program.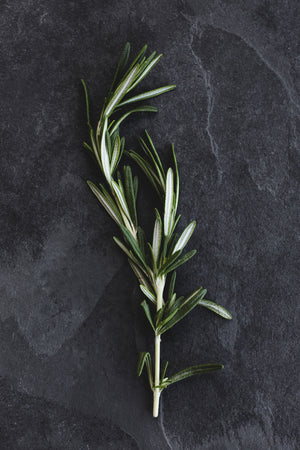 God First
Our mission at Lavender Thorne is to be the hands and feet of Jesus & bring the word into as many homes as possible.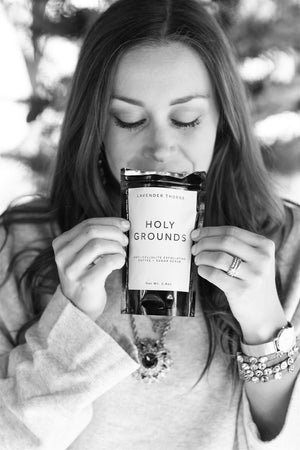 Hands On
Here at Lavender Thorne you will find the owners working daily in the kitchen, on shipments, and local deliveries. We pride ourselves in excellent customer service. If you are ever unsatisfied please contact us. We would love to make it right.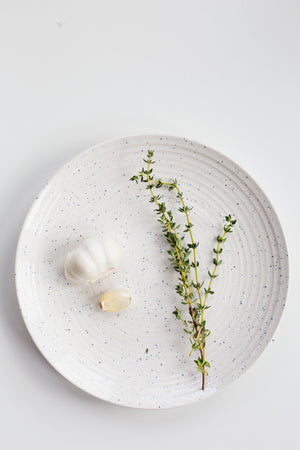 Ingredients
We pride ourselves on our handpicked ingredients, quality of products and original recipes.